BRAND NEW! 2022 KATHY Z's NEW PICTURE BOOK!

Mardi Gras Almost Didn't Come This Year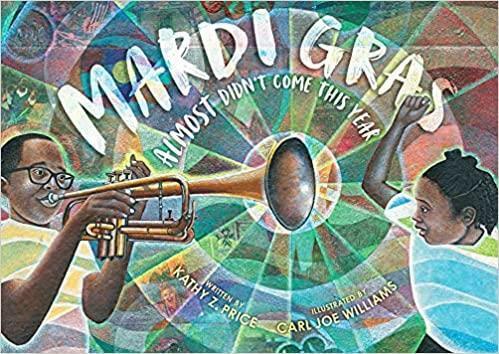 Praise For… MARDI GRAS ALMOST DIDN'T COME THIS YEAR

* "Price sensitively explores the lasting impact of Hurricane Katrina on New Orleans through a view of one Black Louisiana family. . . . Mixed-media illustrations by artist Williams, making his debut, give overlapping meanings to the characters' conflicting emotions—sorrow and celebration, frustration and hope—in layered, saturated backdrops that commemorate the reality and festivity of life in the Big Easy."
— Publishers Weekly, Starred* Review
* "This startlingly resonant story of resilience, using an arresting combination of story, images, and rhythm and rhyme, centers on one family right before the 2006 Mardi Gras in New Orleans. . . . The illustrations, done in mixed media, painting, and collage, are as powerful as the story, moving from an ominous-looking fried egg of a sun through total washout during the storm to a trumpet-shaped cloud as the family regains hope. . . . Inspiring."
— ALA Booklist, Starred* Review
* Price's poetic free-verse text, with its strong, distinctive narrative voice, is full of New Orleans culture, from the "alligator tail in a po'boy bun" to the blast of Babyboy's trumpet. The text captures the fear and hope that children in New Orleans experienced before and after the storm.
-The Horn Book, Starred* Review
"Price's lyrical text paints a rich picture of New Orleans and becomes downright musical as the story progresses. Williams' stunning mixed-media illustrations incorporate colorful geometric abstraction, including concentric circles representing the sun, bursts of musical sound, and halos around the characters' heads. . . . A moving story infused with the spirit of New Orleans that sounds a note of creative hope for the city's future."
— Kirkus Reviews
BOURBON STREET MUSICIANS
ADVANCED READING LISTS
Georgia, Texas, Kentucky, Minnesota, Louisiana, Florida
Chicago Public School Recommended Reading for Third Grade
California Early Literacy Recommended Reading for Third Grade

• 2005 New York Foundation for the Arts Fellowship Poetry
• 2003 Notable Book Award
• National Council of Teachers of English, Children's Literature Assembly
• ALA Booklist Starred Review
• New York Times Book Review,
: Best Children's Books of the Year, 2003, Bank Street College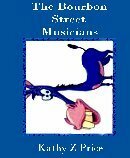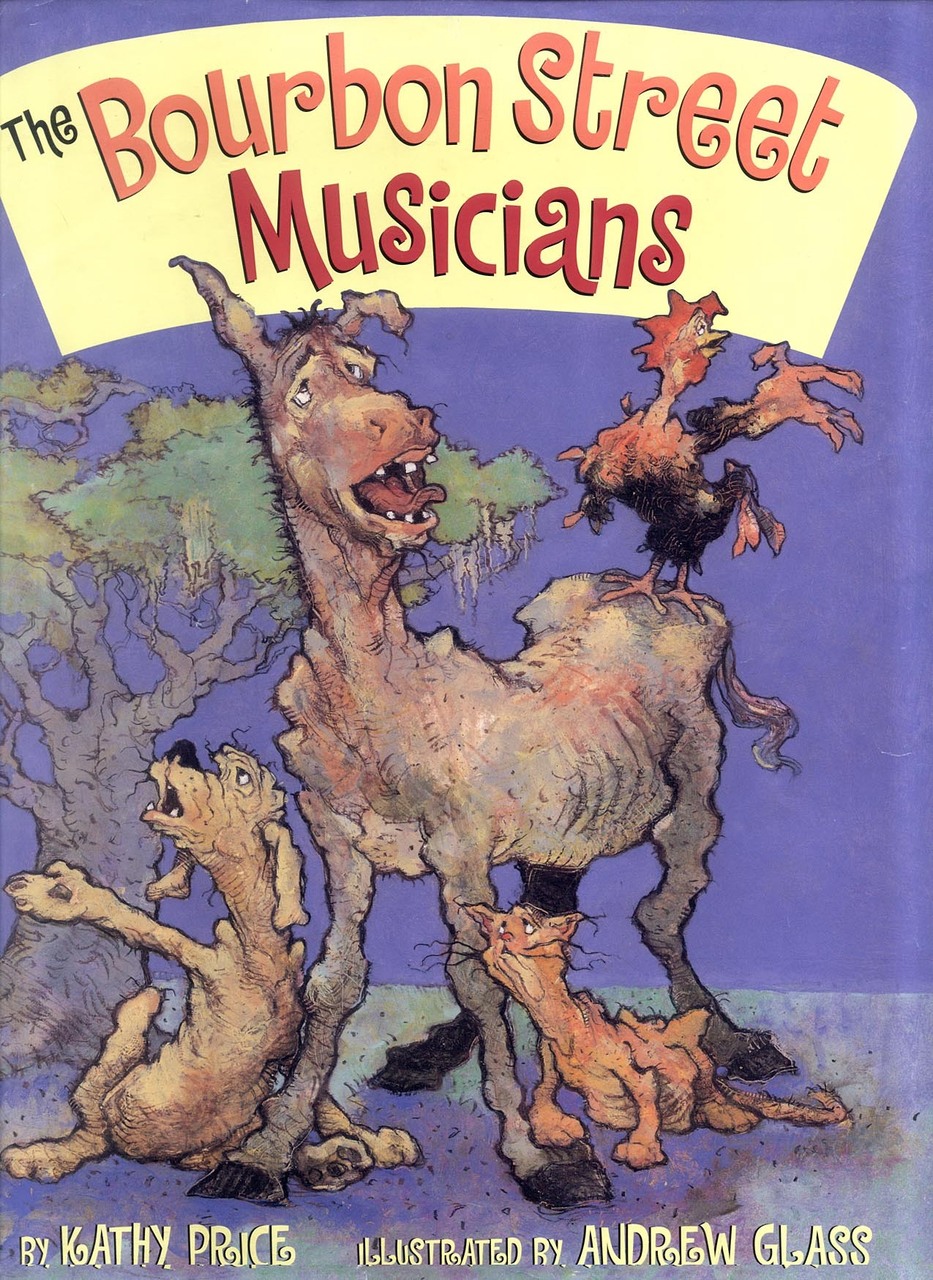 A creaky old mule with a bray loud enough to scare shadows sets out for New Orleans and the life of a musician. Along the way he meets an elderly hound dog,a ragged rooster, and scrawny ginger cat all musically inclined,and together the four friends sojourn past back roads and woods certain that Bourbon Street is their destiny.

A bluesy dialect,vivd imagery and distinctively comic illustations infuse this rollicking retelling of the Bremen Town Musicians with the flavor of rural Louisiana,and the rhythm of New Orleans jazz.